Welcome to Rocky Bottom Farms and Tack Shop .....

where you will find a safe, quiet and friendly environment for you and your horse's needs. We are a 7 acre private, family-owned facility whose goal is to provide a safe, relaxed and comfortable place for taking beginner riding lessons.  

Our Tack Shop:

Rocky Bottom Farms Tack has been serving the Anderson area since 2007.

We offer friendly service and a broad selection of new and used products at affordable prices.  We take the time to explain things to beginners and offer friendly advice and try to created an atmosphere of convenience that recognizes how busy our customers' lives are today.  

  If you don't see what you are looking for we generally can get it for you in a few days. We are always there to answer questions or point you in the right direction.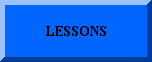 Rocky Bottom Farms 

620 Mayfield School Road

Belton S.C. 29627

Store 864-338-9276

cell 864-933-6420 (Marshall)

       864-933-0646 (Pat)

check out the SC Horseman's Council and joint today!!!  

http://www.schorsemenscouncil.org/vision.html