Welcome to Rocky Bottom Farms and Tack Shop

 We run a small horse farm and have a tack shop at the farm. Great prices in our tack shop.  If you don't see what you are looking for we generally can get it for you in a few days. We are always there to answer questions or point you in the direction.  services include  in the right direction. 

********** Tack shop OPERATING HOURS AT FARM -- 

--- MONDAY AND HOLIDAYS ....closed....     CALL TO SEE IF WE ARE THERE

--- Tuesday - Friday 1 pm to 7 pm...  

  Need to come before 1 PM? give us a call we are usually around the farm and can be there for you. 

--- Saturday and Sunday 8 am to 230 PM .... we are out AT THE ANDERSON JOCKEY LOT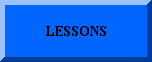 Rocky Bottom Farms 

620 Mayfield School Road

Belton S.C. 29627

Store 864-338-9276

cell 864-933-6420 (Marshall)

       864-933-0646 (Pat)